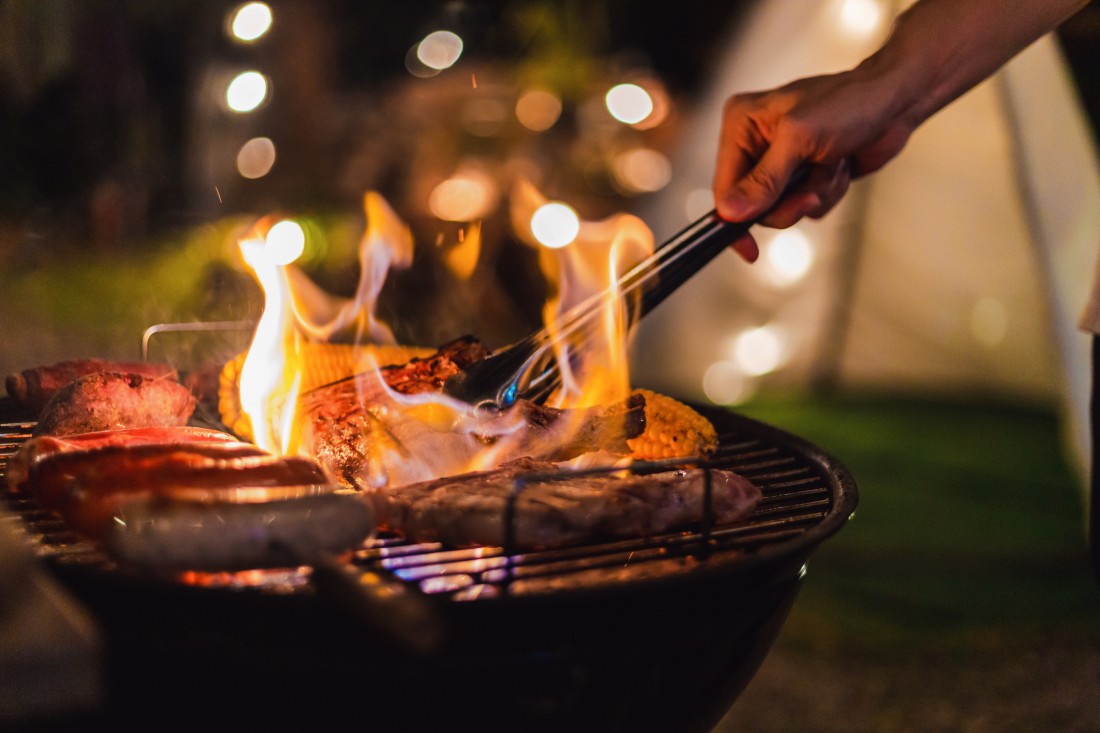 Grilling is a beloved pastime for many people, especially during the summer months when the smell of barbecue fills the air. However, with its popularity, numerous myths and misconceptions have emerged regarding the art of grilling. In this article, we will debunk the top seven grilling myths and separate fact from fiction. Whether you're a seasoned grill master or a beginner, understanding these truths will elevate your grilling game and ensure that you're cooking up delicious meals every time.
Myth 1: You Should Cut into Meat While Grilling to Check Doneness
One of the most common misconceptions about grilling is that you should cut into the meat to check if it's done. However, this is far from the truth. Cutting into the meat releases the precious juices, resulting in a dry and less flavorful final product.
Instead, invest in a reliable meat thermometer. Insert the thermometer into the thickest part of the meat without touching the bone, and you'll get an accurate reading of its internal temperature. You can reference the temperatures below for your preferred cook on beef.
Rare: 125° F
Medium Rare:135° F
Medium: 145° F
Medium Well: 150° F
Well Done: 160° F
This method ensures that your meat is perfectly cooked without sacrificing moisture or flavor.
Another great tip to ensure doneness is to use the finger test. With experience, you can learn to gauge the doneness of your meat by its firmness. For example, a well-done steak will feel firm when pressed with a finger, while a rare steak will be soft. By mastering these techniques, you'll be able to cook your meats to perfection every time, avoiding the need to cut into them and compromise their taste.
Myth 2: The Pink Juice in Steak is Blood
You may have heard the myth that the pink juice that oozes out of a steak is blood. However, this is a common misconception. The juice is actually a mixture of water and a protein called myoglobin, which gives meat its red or pink color.
Myoglobin is responsible for carrying oxygen to the muscles and is not blood. During the grilling process, the heat causes the myoglobin to change color, resulting in pink juice. So, the next time you see that delicious pink juice flowing from your steak, rest assured that it's not blood but rather a natural occurrence that enhances the flavor and tenderness of the meat.
Myth 3: Marinating Meat Before Grilling is a Waste of Time
Some people believe that marinating meat before grilling is a waste of time, but this couldn't be further from the truth. Marinating meat serves multiple purposes. First, it adds flavor to the meat by infusing it with herbs, spices, and other ingredients. Second, it tenderizes the meat by breaking down its fibers. The acid in marinades, such as vinegar or citrus juice, helps to break down proteins, resulting in a more tender and juicy final product.
To achieve the best results, marinate your meat for at least 30 minutes prior to grilling, but preferably overnight. This allows the flavors to penetrate the meat fully, enhancing its taste. Remember to discard any leftover marinade that has come into contact with raw meat to avoid cross-contamination. So, don't skip the marinating step—it's a crucial part of the grilling process that will take your dishes to the next level.
Myth 4: Grilling is Only for Meat Lovers
Another common myth is that grilling is only for meat lovers. While it's true that grilling is often associated with juicy steaks and sizzling burgers, there's a wide range of other foods that can be grilled to perfection.
Vegetables, for instance, are fantastic when cooked on the grill. Grilling vegetables enhances their natural flavors, adds a smoky touch, and gives them a delightful charred exterior. Additionally, seafood such as shrimp, fish fillets, and scallops can also be cooked on the grill, offering a lighter and healthier alternative.
Expand your grilling horizons by experimenting with different foods. You'll be surprised by the delicious results and the variety of dishes you can create. So, fire up your grill and explore the possibilities beyond just meat—there's a whole world of flavors waiting to be discovered.
Myth 5: Flipping Meat Multiple Times Ruins the Flavor
Many grilling enthusiasts believe that flipping meat multiple times ruins the flavor. However, this is yet another grilling myth that needs to be debunked. Flipping meat multiple times during the grilling process actually promotes even cooking and prevents one side from becoming overdone or burnt. Each time you flip the meat, it allows the heat to distribute evenly, resulting in a more uniform and perfectly cooked piece of meat.
Don't be afraid to grab your tongs and flip your meat as often as needed. Just be sure to use the proper technique to avoid piercing the meat and letting the juices escape. With practice, you'll become a pro at flipping, and your grilled dishes will be a crowd-pleasing success.
Myth 6: Poultry is Done When the Juices "Run Clear"
When it comes to grilling poultry, a common myth is that it's done when the juices "run clear." While this may seem like a foolproof method, it's not entirely accurate. The only way to ensure that poultry is safe to eat is by checking its internal temperature with a meat thermometer. For chicken, the minimum safe internal temperature is 165°F (74°C), while for turkey, it's 165°F (74°C) for the breast and 175°F (79°C) for the thigh.
To achieve the juiciest and most flavorful poultry, it's best to remove it from the grill when it reaches the recommended temperature and then let it rest for a few minutes before serving. This allows the juices to redistribute throughout the meat, resulting in a moist and tender final product. So, don't rely solely on the color of the juices—invest in a good meat thermometer to guarantee perfectly cooked poultry every time.
Myth 7: Meat Should be Room Temperature Before Cooking
The last myth we'll debunk is the belief that meat should be at room temperature before cooking. While it's true that allowing meat to come closer to room temperature can promote more even cooking, it's not necessary and can even be a food safety concern. When meat sits at room temperature for an extended period, it becomes a breeding ground for bacteria.
Instead, it's best to take your meat directly from the refrigerator to the grill. This ensures that the meat stays fresh and safe to eat. However, if you prefer to let your meat sit out for a short while to take the chill off, do so for no more than 30 minutes. This will help the meat cook more evenly while minimizing any potential food safety risks.
Grill Up Some Magic This Summer
Grilling is a culinary art that brings people together and creates delicious meals. However, it's important to separate fact from fiction when it comes to grilling myths. By debunking the top seven grilling myths, we've shed light on the truth behind common misconceptions. From knowing when your meat is done without cutting into it to dispelling the notion of pink juice being blood, understanding these truths will elevate your grilling skills and ensure that you're creating mouthwatering dishes every time you fire up the grill.
Fresh Off the Grill BBQ at Famous Dave's
The next time you're planning a barbecue, remember these debunked myths and put your newfound knowledge to the test. And if you're looking for a break from grilling at home, why not treat yourself to a Fresh Off the Grill BBQ at Famous Dave's? With their mouthwatering selection of grilled meats and delectable sides, you're sure to have a memorable dining experience. Contact us today to place an order or check out our amazing catering menu. Happy grilling!