Choose the best 'que for you with our new Game Day Specials!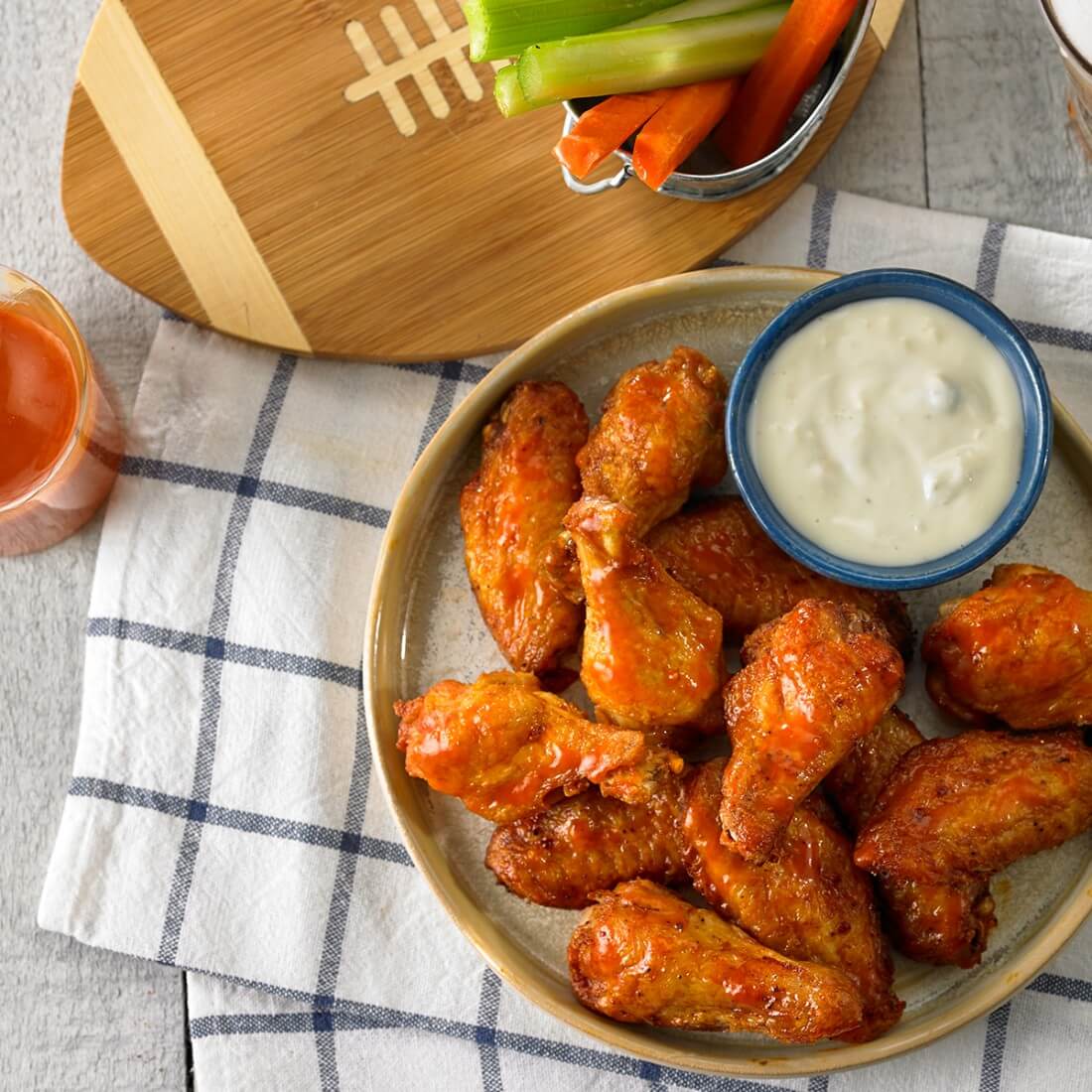 Traditional or Boneless Wings (1020-1050 Cal.) $10.49
Dave's Chicken Wings specially seasoned and tossed in choice of sauce: Rich & Sassy® (Mild), Buffalo (Medium), Devil's Spit® (Hot) or Wilbur's Revenge® (XXX Hot).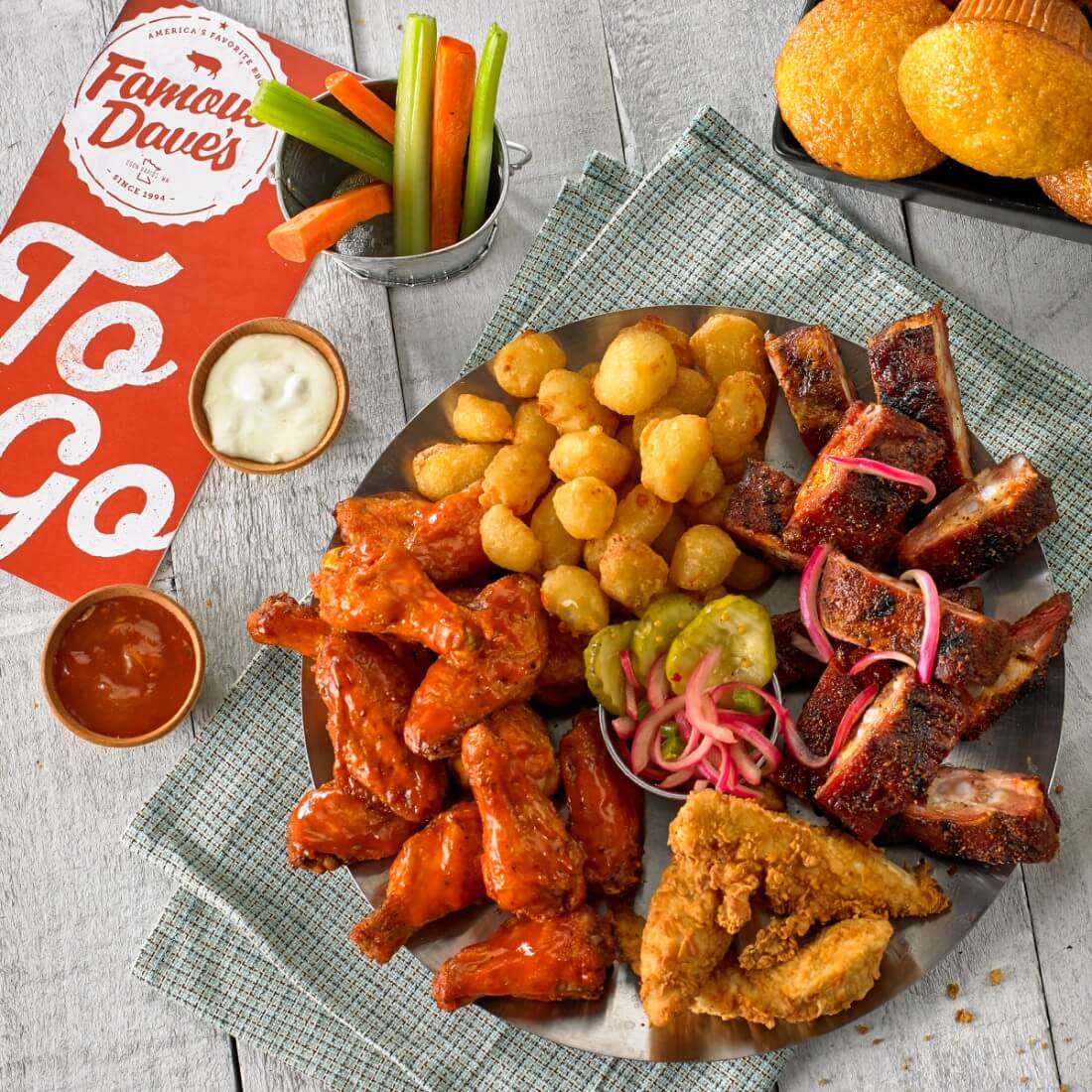 Game Day Sampler (5810 Cal.) $34.99
Southside Rib Tips, Hand-Breaded Crispy Chicken Strips, Cheese Curds and Dave's Traditional or Boneless Wings with choice of wing sauce. Served with Corn Bread Muffins, Celery, pickled jalapeño red onions and spicy Hell-Fire Pickles with the following dipping sauces: Bleu Cheese, Southside BBQ and Ranch & Sassy. Serves approximately 5-6 people.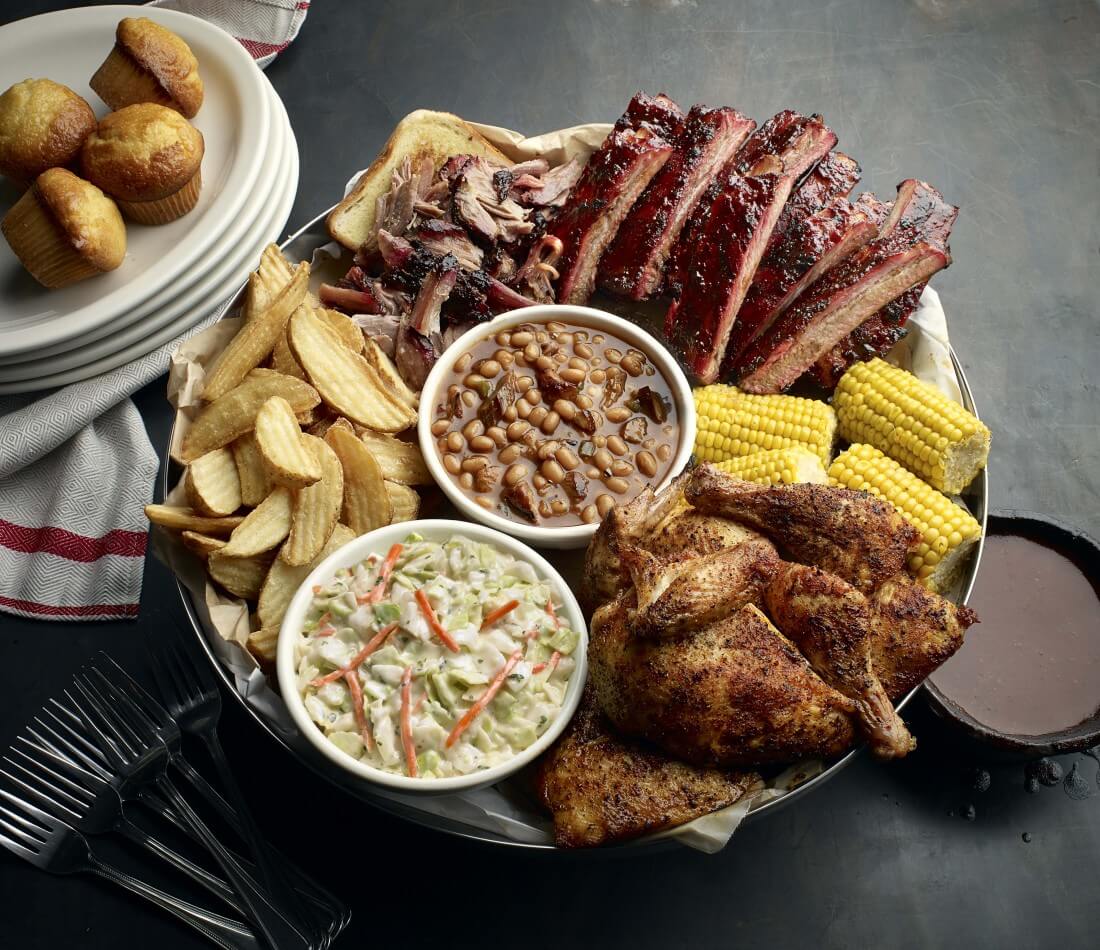 All-American BBQ Feast® (7480/7520 Cal.) $67.99
Full slab of St. Louis-Style Spareribs, a whole Country-Roasted or Fried Chicken, choice of either Texas Beef Brisket or Georgia Chipped Pork, Creamy Coleslaw, Wilbur Beans, Famous Fries, Sweet Corn and Corn Bread Muffins. Served family-style for 4-6 people.
Woodbridge, VA | 2430 Prince William Parkway | 703.492.1300
Oakton, VA | 2910 Chain Bridge Road | 703.281.3800
Chantilly, VA | 14452 Chantilly Crossing Lane | 703.263.7660
Alexandria, VA | 6630 Richmond Highway | 703.660.8541
Columbia, MD | 6201 Columbia Crossing Circle | 410.290.0091
Laurel, MD | 14140 Baltimore Ave | 301.483.3500
Waldorf, MD | 3046 Waldorf Market Place | 301.885.1555
Frederick, MD | 1003 W. Patrick Street | 301.682.6100
Game Day offers are available 7 days a week for a limited time. Tax and gratuity not included. Available for Dine In and Carry Out only. No substitutions. Manager reserves all rights.
2,000 calories a day is used for general nutrition advice, but calorie needs may vary. Written nutritional information available upon request.