How about Dessert??
Our Desserts Take the Cake!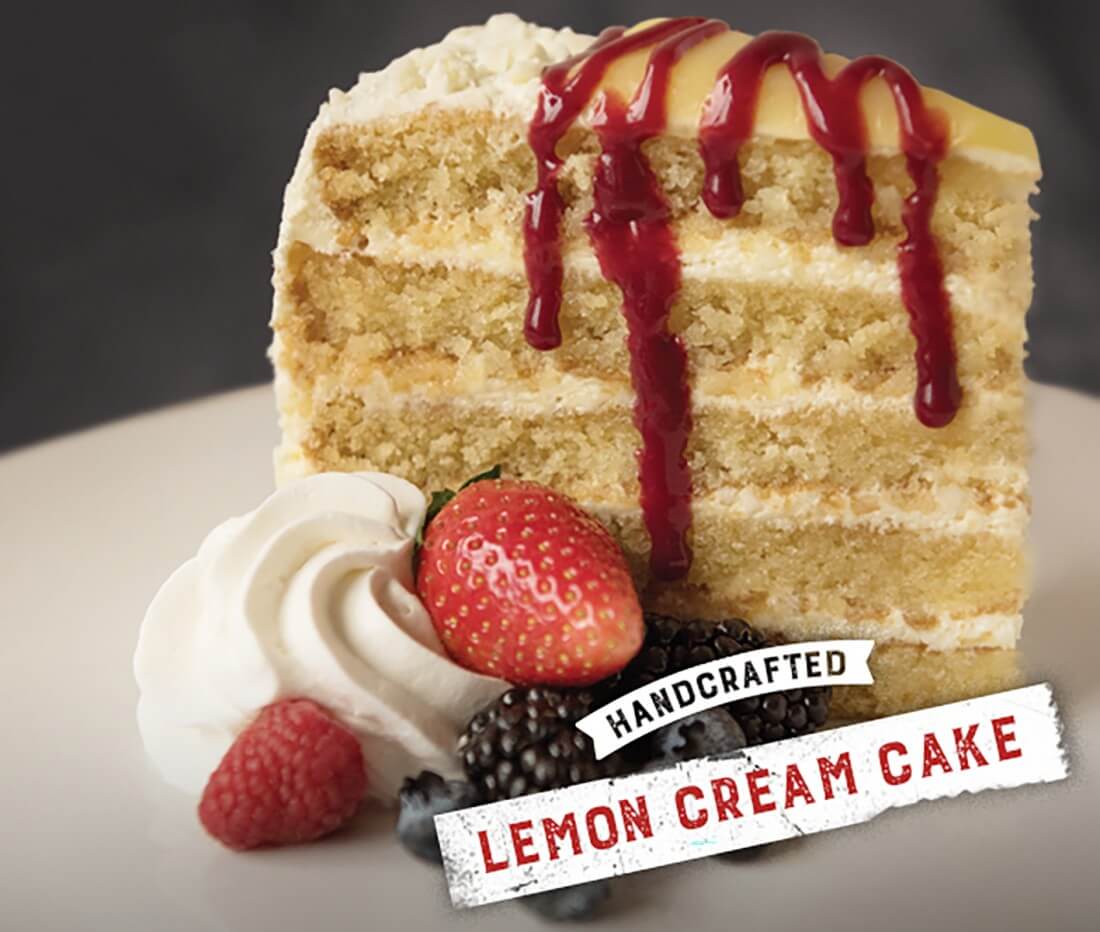 Lemon Cream Cake (1010 Cal.) $8.29
A towering slice of lemon cake with white chocolate lemon mousse, topped with a tangy lemon curd, served with triple berry sauce.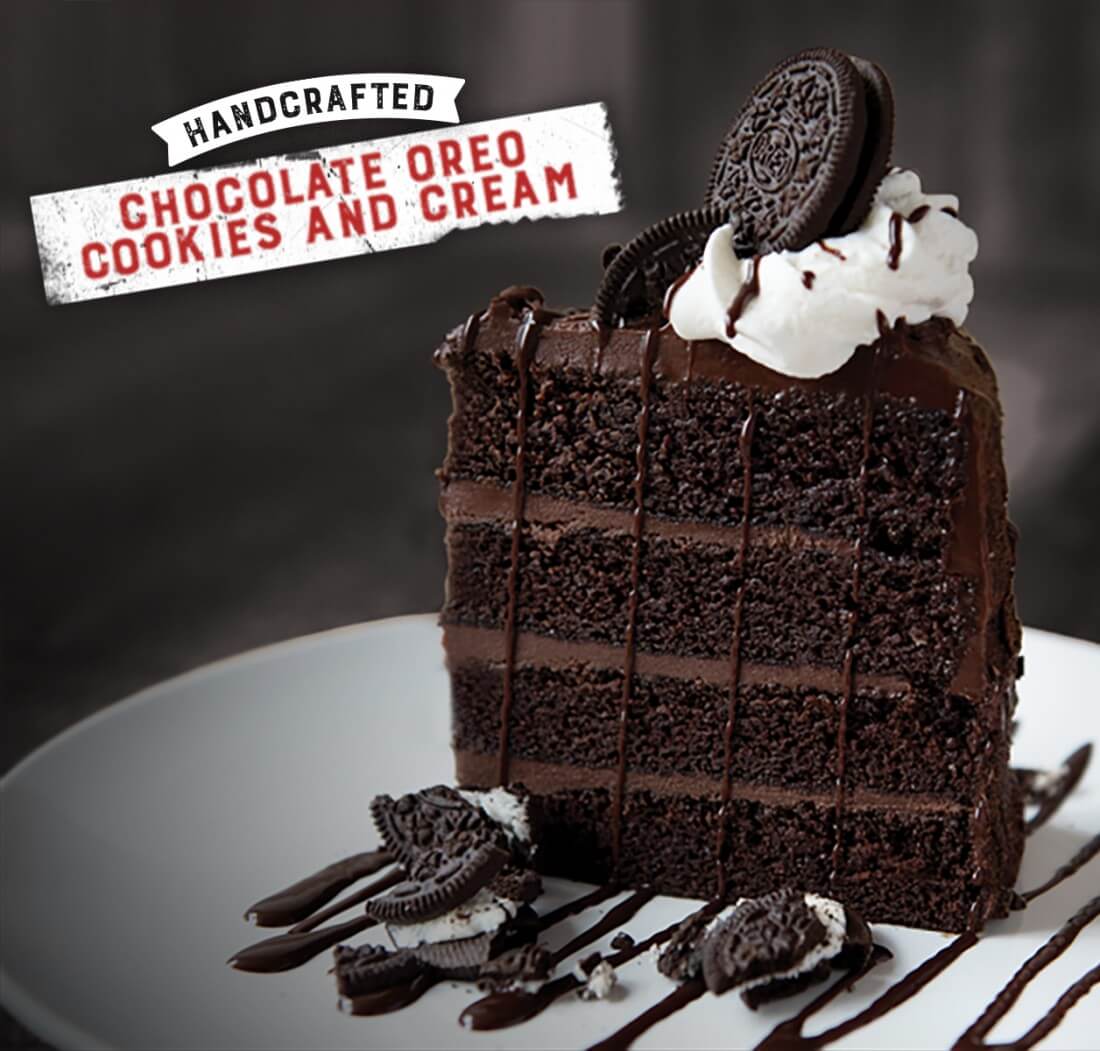 Chocolate Cookies & Cream Cake (1020 Cal.) $8.29
a sky-high slice of chocolate cake with chocolate ganache layers, finished with whipped cream and crumbled OREO® cookies.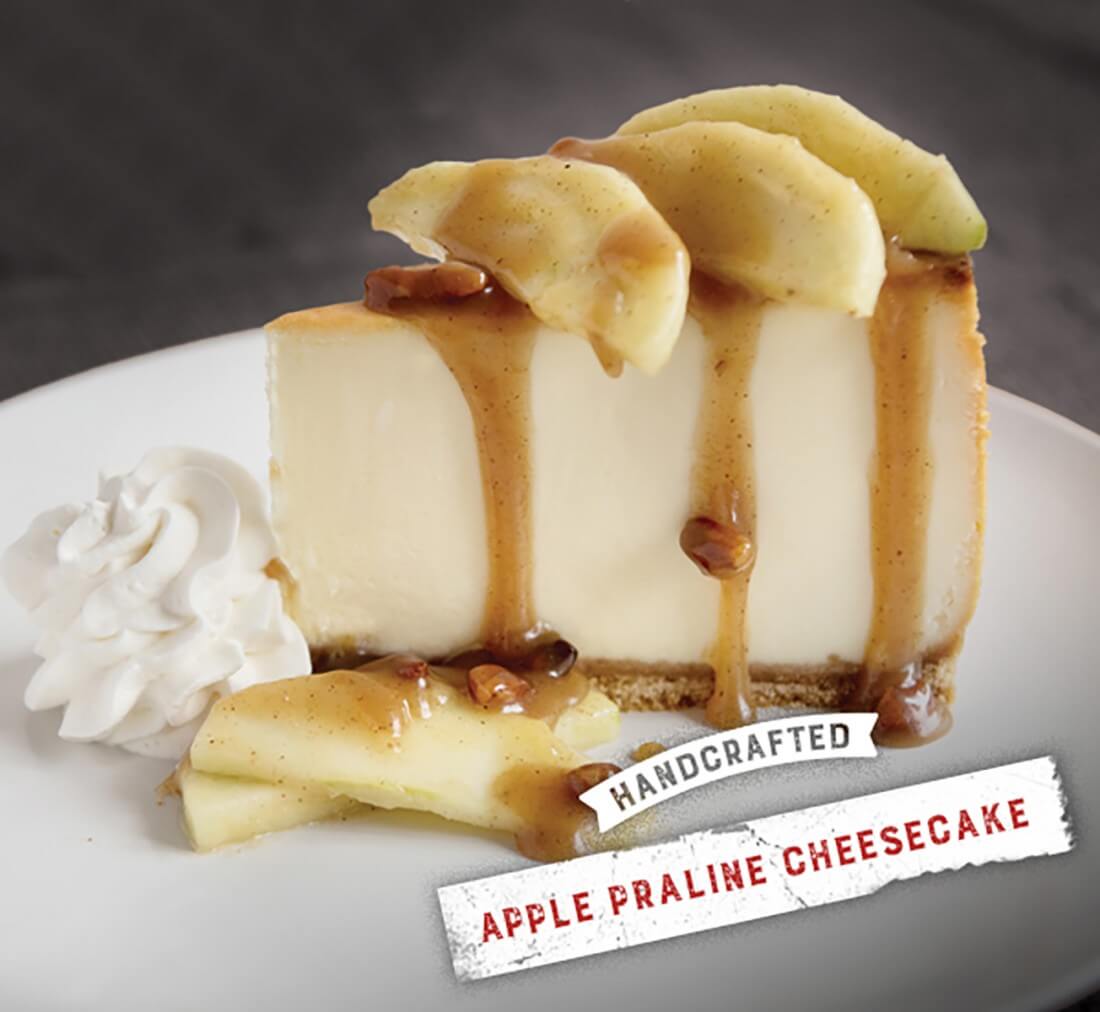 Apple Praline Cheesecake (960 Cal.) $8.29
Creamy New York-style cheesecake topped with warm Famous Apples, homemade pecan praline sauce and whipped cream.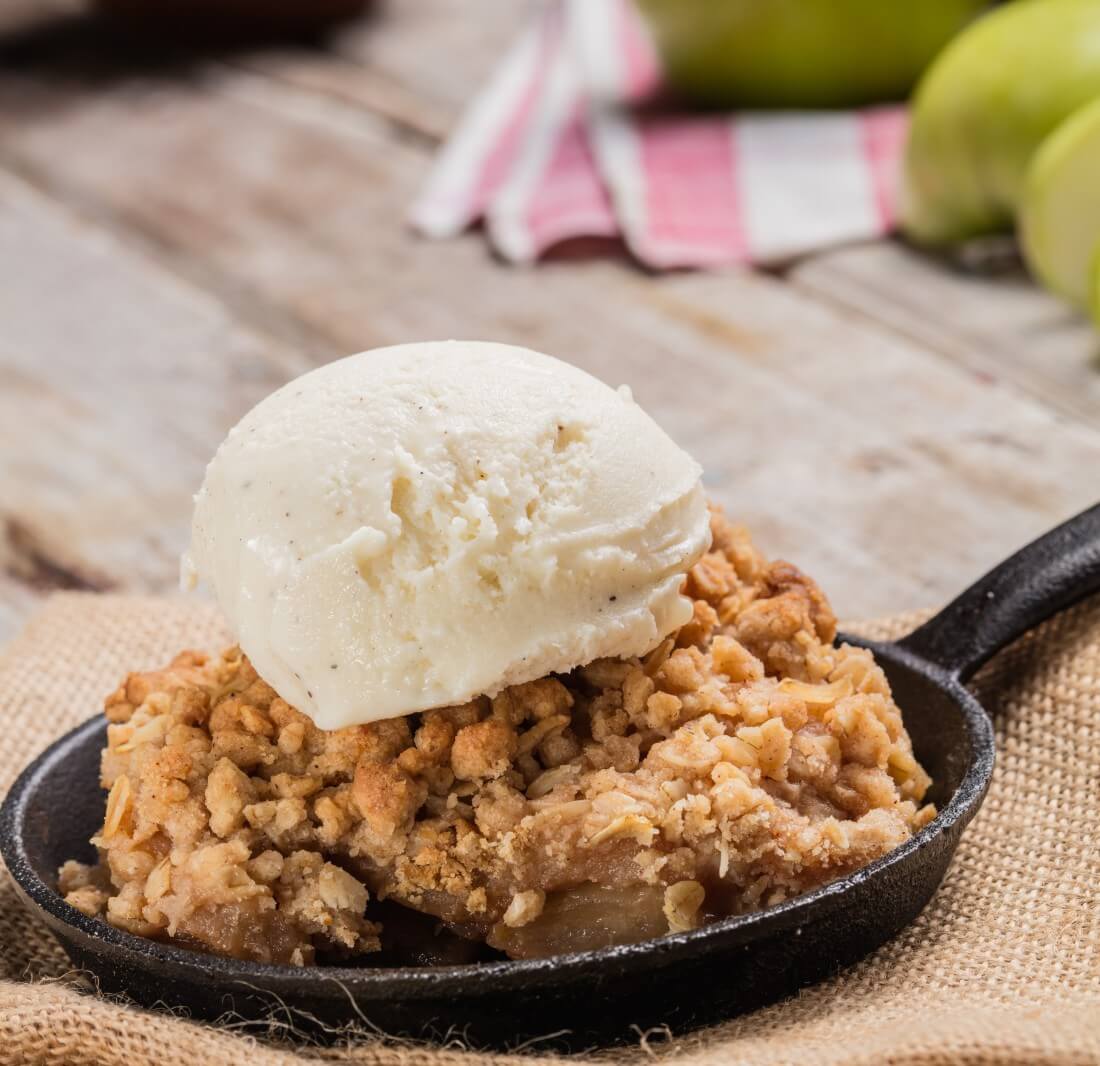 Apple Crisp (570 Cal.) $5.99
Scratch made with Granny Smith apples, cinnamon and sugar, topped with vanilla ice cream.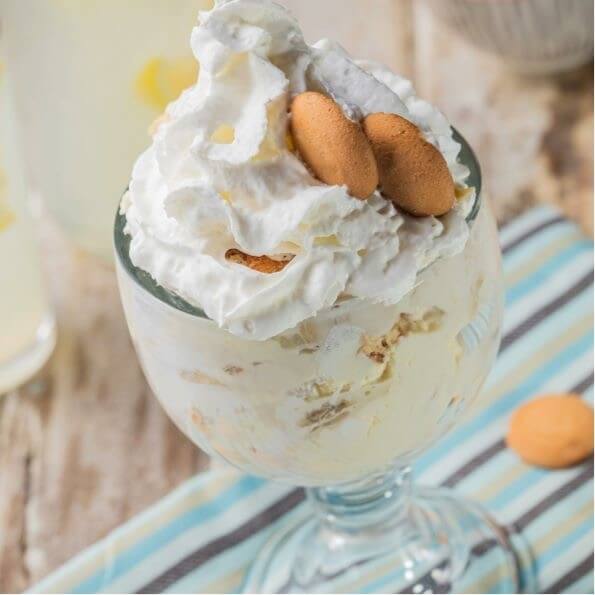 Down Home Banana Pudding (470 Cal.) $6.49
Rich and creamy handmade banana pudding.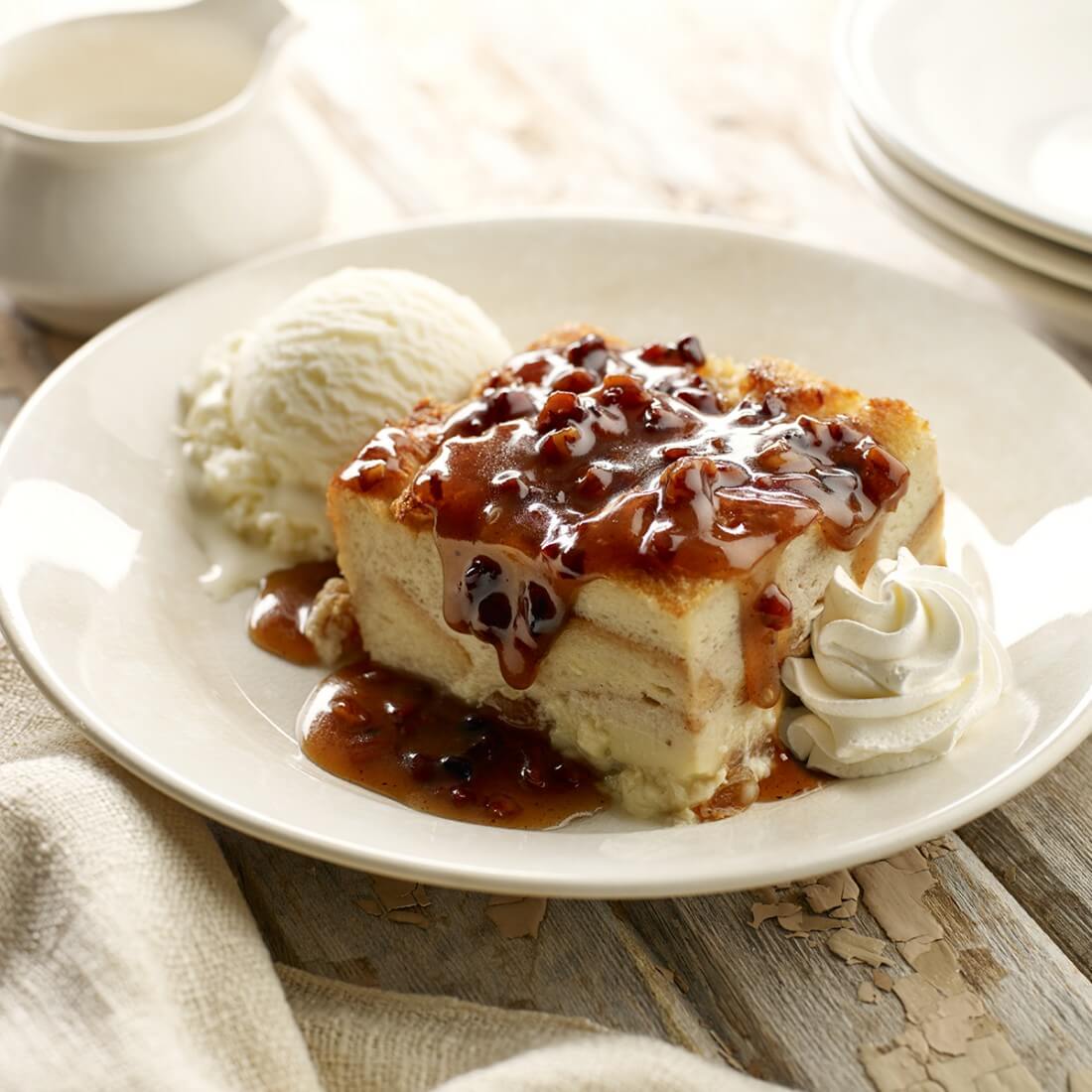 Dave's Award-Winning Bread Pudding (1390 Cal.) $6.69
Melt-in-your-mouth, scratch-made bread pudding and pecan praline sauce, served with vanilla ice cream.
Oh how sweet it is!
Available for a limited time at participating locations. Tax and gratuity not included. Managers reserve all rights. 2,000 calories a day is used for general nutrition advice, but calorie needs vary. Additional nutritional information available upon request.