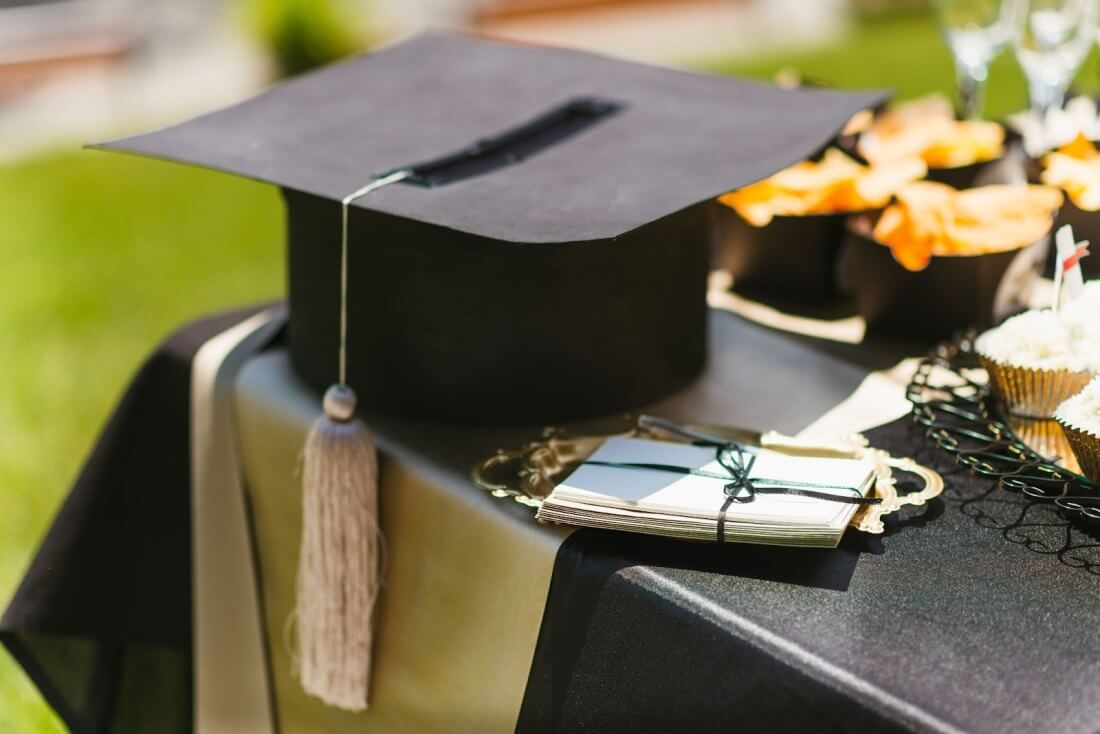 Graduation ceremonies are afoot, and what better way to commemorate the occasion than hosting a fantastic celebration for the special grad in your life? Yummy and delicious food is an essential part of any party, and there is no better choice for mouth-watering dishes than catering from Famous Dave's BBQ.
Don't let the fear of hosting a graduation party leave you overwhelmed and with a mile-long to-do list. Instead, tackle one of the biggest factors—food—effortlessly by hiring catering services from Famous Dave's BBQ.
Famous Dave's offers amazing food for unbeatable prices so that you can keep all the focus on your special graduate. If you have a graduation event coming up, fill out the online form or call your local store to place an order for our catering services.
Take The Stress Out Parties With Full-Service Catering
Hosting a successful graduation party requires more than just planning and preparation. It's important to ensure that the guests of honor have an unforgettable day and that every guest feels welcomed and cared for. Making beautiful memories for your loved ones is the key to a great celebration. We offer comprehensive catering services with all the features that differentiate between great and poor-quality catering.
Our catering team prides itself on providing the best quality experience for graduation parties. We take care of the delivery, set-up, and clean-up of BBQ buffets. Additionally, we ensure all guests have access to plates, cutlery, napkins, and extra barbeque sauce.
We have strong ties with rental companies in our area, allowing us to provide excellent service anytime, anywhere.
Always Hot & Fresh
We strive to provide you with only the most delicious options for your special occasion. Cold, soggy food isn't what anybody wants for their event, which is why we take extra measures to ensure your BBQ remains hot and fresh off the grill.
Our delicious range of dishes with sweet and savory flavors can make any event special and memorable for your guests.

Delicious Options For Every Guest
Famous Dave's caters to all types of events and is able to offer BBQ bundles that suit any size gathering. So, no matter how many guests you have, we have a package for you. Our catering options include pick-up, delivery, and full-service. There is no need to worry about guests who don't eat meat–our vegetarian selections will surely leave them satisfied.
At Famous Dave's, we understand that every event is special and has unique requirements. We offer numerous customization options to cater to your individual needs. Whether you want to hold a graduation party for a large guest list or are hosting a small get-together - we have the perfect bundle for you!
Give Your Graduate the Catering They Deserve!
Planning an event doesn't have to be difficult when it comes to food. Famous Dave's offers excellent catering services that will leave your guests feeling completely satisfied. Give your special day the extra touch it deserves with the delicious catering options from Famous Dave's!
Famous Dave's Catering simplifies party planning and lets you relax and have a great time with your friends and family. We offer several food options that can be customized to meet the needs of you and your guests. You don't have to worry about anything else- we'll take care of it all
For delicious and memorable catering, reach out to your local Famous Dave's by filling out our online form or giving us a call today.