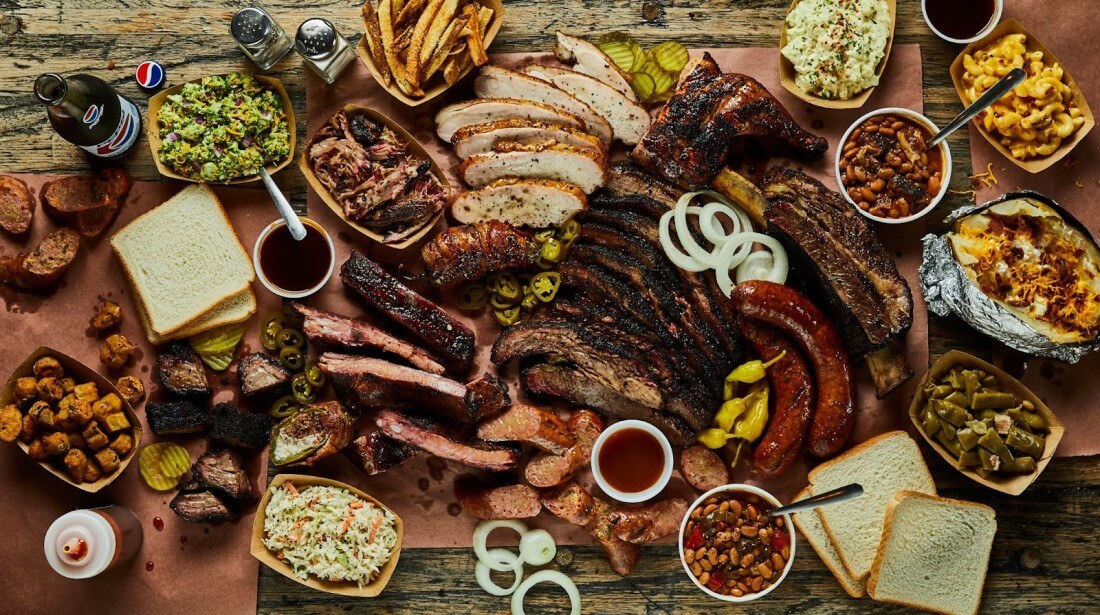 You could be earning savings and rewards every time you eat Famous Dave's delicious BBQ dinner. Only those in our Rewards Membership program are getting all the benefits we have to offer every time they dine with us. It's so easy to join and start saving; you'll wonder why you didn't sign up sooner! In this blog, we'll cover all of the incredible benefits of Famous Dave's Rewards Program, how to join, and how to keep up with all of our specials and deals.
To learn more about our Rewards Membership Program, call your local Famous Dave's or continue reading below!
Easily Join & Redeem
There's no complicated process to becoming a rewards member at Famous Dave's. It's as easy as downloading our app and making an account. Our app is a hub for everything Famous Dave's, and you'll have instant access to a local restaurant locator, our full menu, and our rewards program.
We refer to our reward points as "Bones." When you join our rewards program, you can quickly scan the barcode at the bottom of any receipt to start earning Bones. You can earn Bones by ordering online or scanning your receipt in person at any location. Signing up and saving on your next delicious BBQ purchase is so easy.
Awesome Savings
Becoming a member of Famous Dave's rewards means you'll gain access to exclusive offers and deals. When you start earning Bones, you can unlock discounts on future visits. Not to mention, every new member immediately receives a coupon for a free burger or sandwich and a side with any purchase. We'll instantly add this coupon to your account as a thank-you for joining our rewards program.
The Bones points system is ten dollars of rewards for every 100 bones earned. One dollar spent is equivalent to one bone. Before you know it, you can use those rewards for a free delicious BBQ.
Always Stay In the Loop
Famous Dave's rewards program members are always in the loop about exciting upcoming events and offers. Members can access exclusive offers and deals through the rewards member program and always stay up-to-date on the Famous Dave's 4-1-1.
To keep in touch with us and never miss a deal, sign up for our email list to learn about our new menu items, events, and more. Also, you can sign up for text messages by texting "BBQ" to the number 51407.
Make Dinner Delicious by Ordering Famous Dave's BBQ
Famous Dave's provides delicious BBQ plates to hungry customers nationwide. We always offer the renowned flavors and the quality you can expect from Dave's. Don't wonder where you can find the best BBQ in town for your next meal, and don't forget to order from our top-quality catering menu for your next event.
You won't want to miss our menu's mouth-watering flavors and endless options. Place orders easily by filling out our online form or calling your local Famous Dave's location today!